Emotional Intelligence - A Scientific Misnomer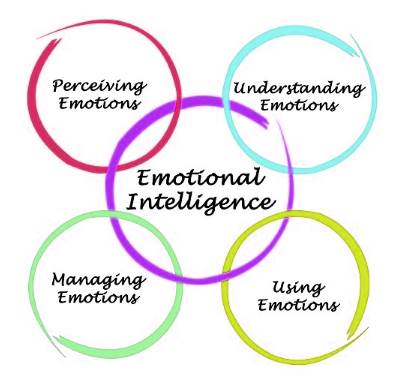 Where does one start on the subject? EI is a cash cow, it is the tool of the motivational speaker, a concept that flatters those with lower IQ's. There, I'm out of the closet. Intelligence is about forming and grasping concepts, thinking out of the box.
Measuring intelligence scientifically has been around for quite some time now. If you have seen a questionnaire testing 'emotional intelligence' you can't ignore the non-scientific nature of it all. That's not to say it's all irrelevant or made up.
No, far from it, the validity of a lot of the research is unquestionable. What is questionable is the actual phrase 'emotional intelligence'. It would be far better to call it a talent or aptitude. The very fact that there are hordes of charlatans claiming to teach you methods to improve your 'emotional intelligence' proves the point.
Intelligence cannot be learned it is what it is. Unfair as it may be we are born with very different levels of intelligence. We cannot learn intelligence. We can learn techniques that will help in the wider world. But we are born with the intelligence we have.
So what is EI?
The problem is that the term is a very lose one. It is not defined in any scientific way and therefore practically impossible to measure. The term has been knocking around since the sixties. Michael Beldoch coined the phrase in 1964. Then again, in 1966, B Leuner wrote "Emotional Intelligence and Emancipation".
A few more papers have mentioned the phrase and touched on the subject over the years. The idea that IQ alone doesn't fully explain the cognitive functions that successful people have. The concept of multiple intelligences was put forward.
Understanding other peoples motives and desires and their intentions. The ability to manipulate them to one's own ends. The acceptance of one's own emotions and how they affect actions and decisions.
This was all excellent theorizing and pretty much stayed within professional circles, but it really took off after Golmen's book "Emotional Intelligence – Why it can matter more than IQ?" in 1995. Unfortunately, then the self-help gurus and personal trainers took up the banner and the phase took on life.
Just A Buzz Word
The sad fact is a rather useful area of study has now become a commercial marketing term. Most of the beneficial science has been lost in world of business success and leadership seminars. There is even talk on forums along the lines of should E.Q be a subject at school!
For starters E.Q. is the quasi scientific score to go up against I.Q as in Emotional Quotient. As I mentioned earlier if you have seen the questions designed to measure E.Q then you understand my frustration.
It may seem pedantic to go on like this. There are some very useful skills to be learned. But to even suggest that manipulating other people's emotions is more important than basic I.Q is in fact an insult to those with an I.Q.